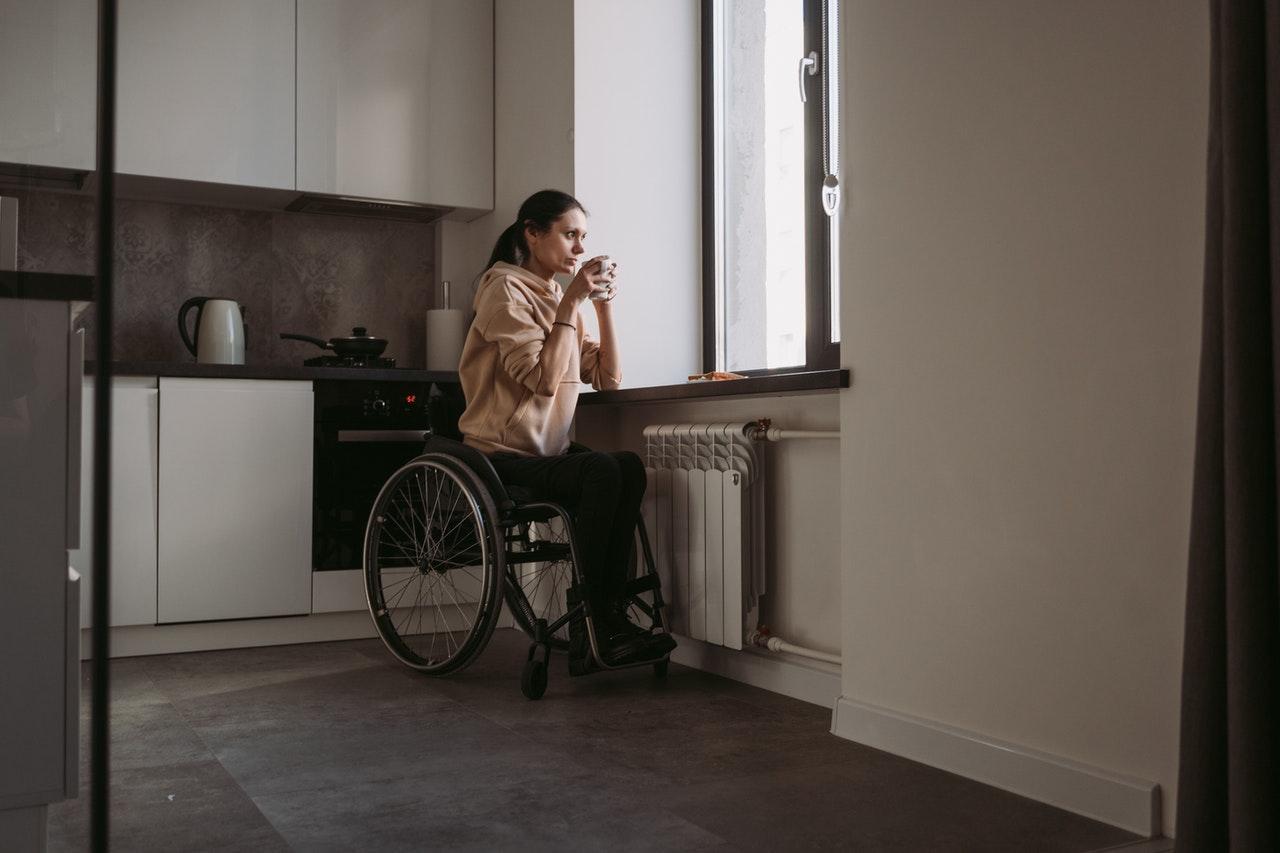 (Image via Pexels)
If you are considering a move, then here is some advice on how to do it. It certainly got me to thinking. Do you, dear reader, have some tips on moving with a disability? Maybe you have some stories you'd like to share. If you do, then leave me a note in the comments section, and if you'd like to write a post for Whispers of Hope just say so. I'd love to hear from you.
–Karen
[Editor's note: Jillian Day created 508Assist.org to help people all across the web make their sites accessible to individuals with disabilities. She was inspired to start 508Assist.org when a close family member, who happens to have a visual impairment, had trouble finding a dinner recipe online that he could read easily. When she's not chasing after her little ones, Jillian enjoys being outside, whether she's fishing, hiking, or geocaching with her family.]
Tips for Moving With a Disability
by Jillian Day
In general, moving can be stressful. The home-buying process can take time and requires careful consideration. Moving your belongings is another challenge, regardless if you're moving to your forever home or a long-term rental. A disability on top of all this only furthers the difficulties; however, when you prepare for the process in advance, you can lessen the struggles.
First-Time Home Buyer Tips
If you don't actively monitor your credit score, start now. Sites like Credit Karma and Credit Sesame offer the convenience of credit monitoring online. You can instantly access your score from multiple major credit bureaus at home.
Evaluate all aspects of your score thoroughly. If you identify any errors, initiate a dispute immediately. Try to pay off any outstanding debts before you start applying for a mortgage. Your eligibility for a better loan rate depends on your credit score, so you may want to postpone moving, if possible, until you can improve your score.
Before you start shopping for homes, determine a realistic budget. It's easy to find a home you love, but your dreams may be crushed if it's not in your price range. Additionally, if you take out a loan that requires too much of your monthly income, you could find yourself struggling in the future.
As a general rule, financial experts advise spending no more than 28% of your gross monthly income on your mortgage, including the cost of taxes, property insurance, and mortgage insurance.
Get all your paperwork in order that a lender might ask for, such as your income tax returns from the past two years and paystubs.
Make sure you have an experienced agent who has a solid reputation in the community. Your agent makes all the difference.
Additionally, look into any assistance programs for first-time home buyers as well as assistance programs that help with modification expenses.
Finding a Home
Before you begin your home search, make a list of your needs and desires. Make sure you consider any accommodations you require for your disability, such as a one-story home with an open floor plan.
As you look for a property, keep an open mind. Look at the home's potential rather than its existing condition. Consider that you can make alterations to the house to make it what you need if it's not handicap accessible.
If you need to rent while house hunting, make sure to use a website that allows you to search for accessibility. Do a little window shopping, and you're sure to find a suitable spot where you can live comfortably until you find the perfect house.
Preparing to Move
Start decluttering your home as soon as you can, even before you've located a new place. In addition to the moving process, you'll have obligations before closing that may make it difficult to get everything you need accomplished. If you start decluttering as soon as you know you're moving, you'll make life easier during the moving process.
Don't wait until the last minute to hire a moving company. You can find top-quality and trustworthy movers on sites like Angi which also offers detailed reviews and ratings from previous customers.
Pack Light
If you know you'll be doing some or most of the moving, make sure you pack boxes lightly so you can easily move them. Even if you ask someone to help or hire a moving company, packing light will make it easier for them.
Stay Organized During Packing and Unpacking
You may find organizing everything incredibly time-consuming, but you'll save yourself time in the end.
Pack everything based on the room it'll go in, and keep those boxes together. Go so far as to organize based on where you'll put the items in your new home.
When you have everything prepared in advance for a big move into a new home and take one step at a time, you can reduce the stress involved and have a successful experience.