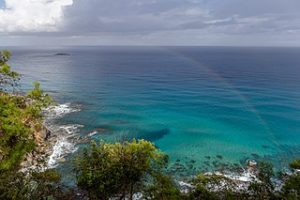 (Image by Michal Klajban, CC BY-SA 4.0, via Wikimedia Commons)
Scene 3: Mama Finds Al
While her Karen was away riding Pegasus, Mama spent several hours on the phone, just as she had when she was looking for a stable for Pegasus. Her head spun with all the different conversations and comments, most of them demoralizing, if not cruel, and all of them arrogant. The horse people had been much humbler and kinder.
"A girl with CP and paralyzed on one side learning to dance? Madam, I moved to Hollywood to teach the stars, not to waste my time on hopeless cases."
"Problems with perception would make teaching her impossible. I'm sorry, but it's just out of the question."
"No. I work only with normal children." (Click)
If my Krana Layala can learn to ride a horse, she can learn to dance on her own two feet. She would not give up. Then the phone rang. Was it a dance teacher returning one of the many messages she had left? Not even one had called her back.
"Hello?"
"Katie, it's Patsy. I just have a minute and then I have to run, but you know that dance teacher I heard about, the one I thought might take your Karen? I tracked him down. He's even close to your house. His name's Gil Albert, but he likes to be called Gilberto. Here's his number… I hear he's real sweet. You should give him a try. Got to go, now. Let me know what happens!"
Mama looked at the number she had written on her notepad with all the other dance studio numbers. She glanced at her watch. She had enough time for a quick call before Karen got home. The last thing she wanted was for her sweet girl to hear how hard it was to find experts in any field willing to work with her. They had both suffered enough from experts. There was just enough time.
She dialed. A woman answered and then connected her.
"Hello, this is Gilberto speaking. How may I help you?" She liked his voice. Crisp but kind.
She did not want to say too much. Just enough to interest him. "I'm calling about dance lessons for my daughter. She's thirteen and loves dancing. But there are some issues. She has CP and partial paralysis on one side. And she has perception issues that make reading hard. But she's an expert horseback rider, has a great attitude, and works hard."
Without a pause, the dance teacher replied with a smile in his voice. "She sounds like my kind of girl. I like kids who work hard to overcome difficulties. Why don't you bring her around? I'll put you back to my receptionist so you can make an appointment for a lesson. We'll give this a try, and I have a feeling it's going to work out great!"
A few minutes later, Mama hung up the phone. She closed her eyes for a moment as she thought about the name "Gil." In Hebrew, it meant joy and happiness, and the image of a rainbow above the Pacific appeared in her imagination.
Original text ©2022 by Karen Lynn-Chlup. All rights reserved.