In this scene, Karen and Pegasus take a much-needed break from the excitement of rides and Main Street USA, so they can reflect on what Madame Leota predicted for Karen's future.
Here is a photo of part of the island, with a raft like the one they would have ridden. You can see that it would be easy for a horse to get on and off.
Thanks to George Louise and the WikiMedia Commons for the image.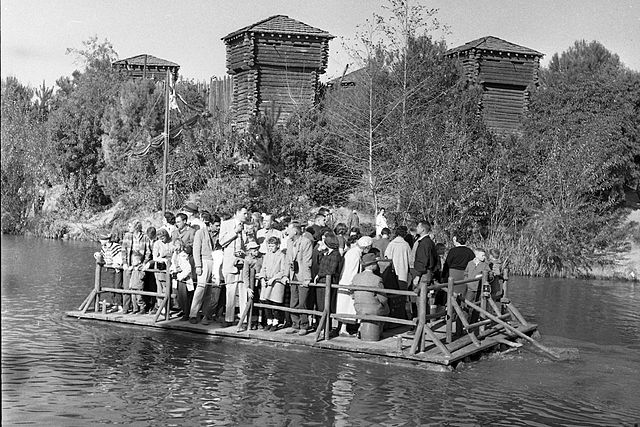 "File:Raft to Tom Sawyer Island, Disneyland California about 1960.jpg" by GeorgeLouis is licensed under CC BY-SA 3.0
Scene 11: Tom Sawyer Island