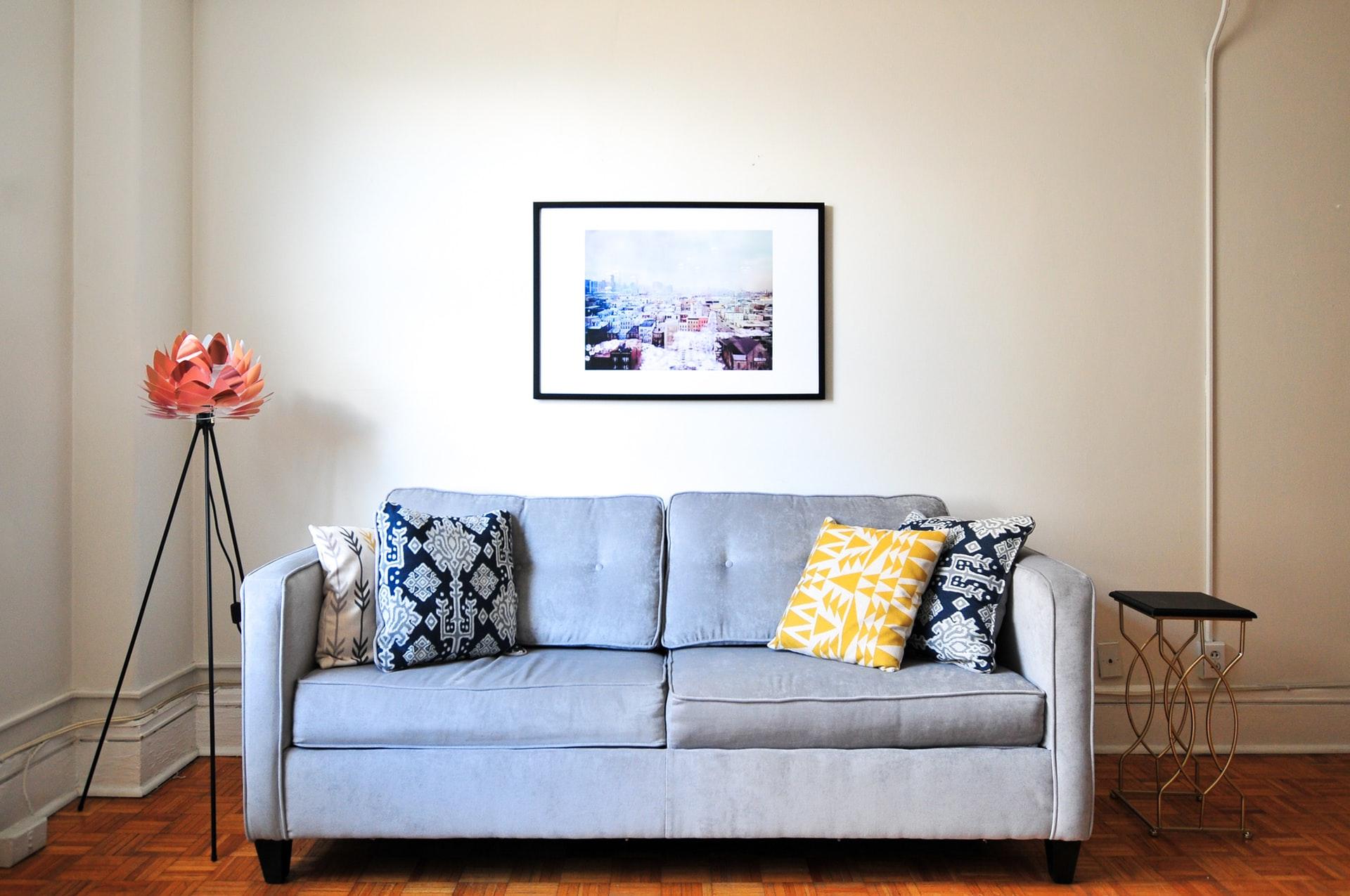 Photo credit: Unsplash
[Editor's note: Jillian Day created 508Assist.org to help people all across the web make their sites accessible to individuals with disabilities. She was inspired to start 508Assist.org when a close family member, who happens to have a visual impairment, had trouble finding a dinner recipe online that he could read easily. When she's not chasing after her little ones, Jillian enjoys being outside, whether she's fishing, hiking, or geocaching with her family.]
6 Tips to Help You Find the Right Accessible Home
by Jillian Day
Are you in the market for an accessible home? When you have a disability, you'll have considerations that other home buyers don't necessarily think about. First-time home buyers with disabilities generally have a lot of questions about working with a qualified real estate agent, choosing the right property, and paying for modifications.
These guidelines, brought to you by 508Assist.org, will help you on the path to finding an accessible home that meets all your requirements.
Find an Experienced Real Estate Agent
You'll have to be rather selective while searching for a real estate agent. An experienced and dedicated agent knows the ins and outs of your market, and they can provide you with exceptional service for all your home-buying needs.
Apply for a Mortgage
If you have a disability, and you're planning to buy a home, you might be worried about the additional costs of remodeling certain rooms for accessibility. In addition to working out your budget and applying for a mortgage, you may want to find additional funding resources to help cover those costs.
Choose Safe Flooring Material
Before you research movers and prepare to move in, you may need to hire contractors to tear up carpeting and install wood floors. Not only are wood floors safer for people with mobility aids, they're also easier to clean and maintain. The cost of this project can vary widely. You should plan to pay for the removal of furniture and old flooring disposal, as well as repairs to subfloors.
Your final bill for installation will depend on which flooring materials you choose. Pine and bamboo are more affordable options, while exotic and engineered woods will be more expensive. Since wood flooring can actually boost your property value, consider it an investment.
Redesign Your Kitchen
You'll spend a lot of time in your kitchen, so you'll want to prioritize kitchen modifications. Yes, you'll likely need to lower your countertops and install appliances that are easy to reach, but don't forget about ensuring you have bright lighting, especially along the floor and under your cabinets. This detail is often overlooked, but it's crucial for your safety.
Update Your Bathroom
A bathroom that has not been modified for accessibility can be a dangerous place for a disabled person because there is a high risk of slipping and falling. Better Homes and Gardens recommends creating extra space in front of each fixture so that you have more than enough room to move safely, and installing a vanity specifically designed for wheelchair users. Grab bars in key places are also essential additions.
Modify Your Entryway
Finally, you'll need to ensure that you can safely enter and exit your home. If you use a wheelchair, you will need a properly sized ramp. Verywell Health suggests choosing a wood ramp with a non-slip surface, which is both sturdy and aesthetically pleasing.
Keep in mind that when you're redesigning your kitchen, bathroom, and/or entryway, you can find freelancers to help you put together precisely what you're looking for. Architecture and interior design freelancers are available to help through online job boards, allowing you to check out reviews from their previous clients before you choose one.
Searching for an accessible home can take a while, and you might deal with some setbacks along the way. For home buyers with disabilities, knowledge is power. Understanding where to go for help and which modifications you should plan for will help you select the right house!
You will probably need to move forward with several remodeling projects before you move in, and it will be more difficult to complete those renovations in an older home. Therefore, purchasing a newer home is a better option.
Links to Related Information
The Web has lots of excellent information to help people modify their homes, and even their home offices, to make them accessible. Here are links to some of them:
Grants for Handicapped-Accessible Home Modifications
https://www.thebalance.com/disability-grants-for-home-improvement-4802349
Adapting your home: the bathroom
https://www.dlf.org.uk/factsheets/adapting-the-home-bathroom
Aging in Place: Making Your Home's Main Entrance Accessible
https://www.agingcare.com/articles/aging-in-place-making-your-homes-main-entrance-accessible-426693.htm
Home Security Measures that Will Help People with Disabilities Stay Safe at Home
Building a Wheelchair Ramp: What you should know before tackling the project
How to Create a More Accessible Garden
https://www.gardentech.com/blog/gardening-and-healthy-living/gardening-for-everyone-creating-accessible-gardens