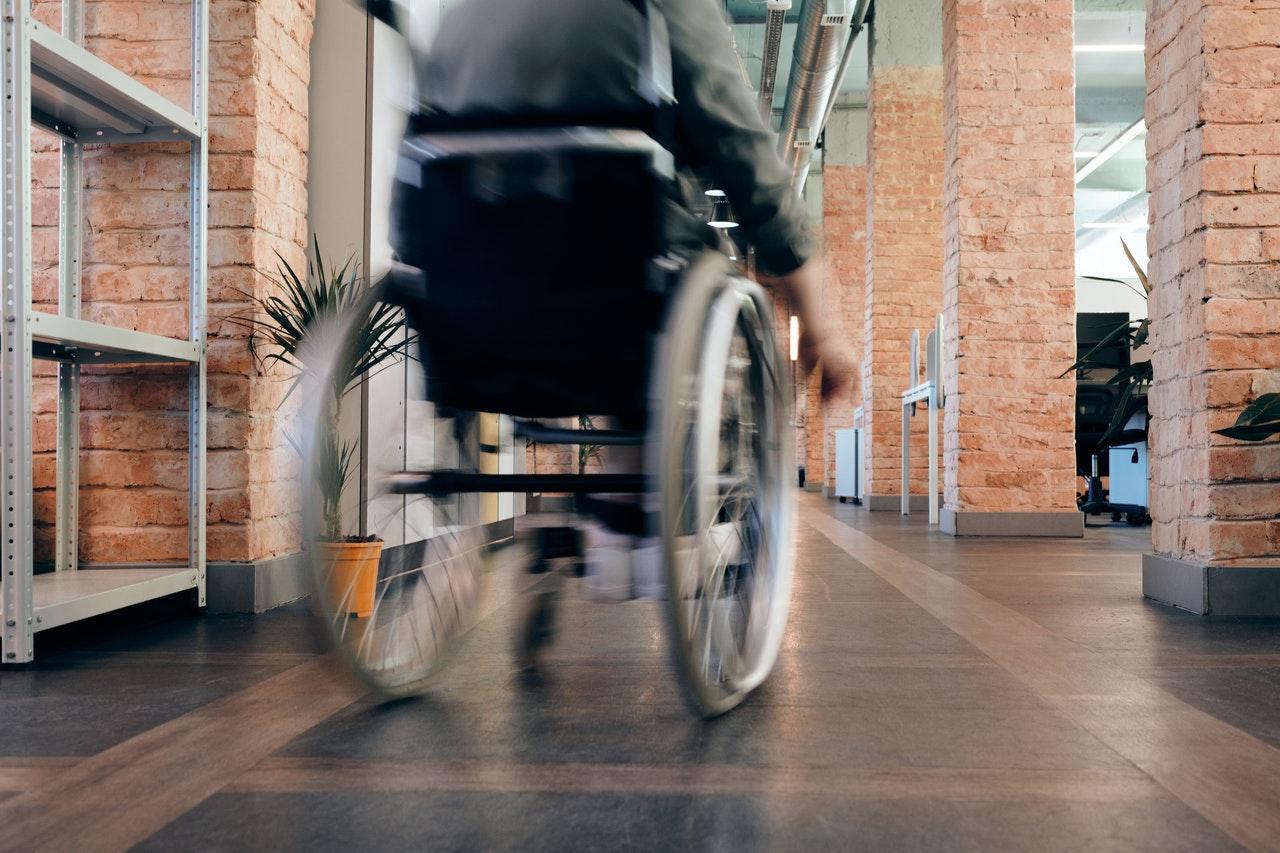 Photo Credit: Pexels.com
[Editor's note: Jillian Day created 508Assist.org to help people all across the web make their sites accessible to individuals with disabilities. A close family member, who has a visual impairment, had trouble finding a dinner recipe online that he could read easily. This inspired her to start 508Assist.org.When she's not chasing after her little ones, Jillian enjoys being outside, whether she's fishing, hiking, or geocaching with her family.]
Tips for Attracting Differently Abled Workers to Your Business
by Jillian Day
If you're a business owner or manager, you want to encourage diversity in the workplace. This includes hiring people who are differently abled. Not only does this create a more inclusive culture, but it can also benefit businesses. Research suggests that differently abled workers can help enhance teamwork, save overhead costs, and improve workplace connectivity. That said, if you want to bring these diverse workers on board, you'll have to adapt both your hiring processes and your workplace to suit their needs. Read on to find out how you can attract differently abled workers.
Revamp your office space to accommodate differently abled persons
People with disabilities may require nontraditional workspaces, which could mean remodeling your office space. 99 Acres provides a guide to designing office spaces that are disability-friendly. This could include installing wheelchair-accessible bathrooms, widening hallways and doorways to accommodate mobility devices, and creating disability-friendly workspaces. For example, if you have a worker with vision problems, you might invest in computer screen readers that convert written text to speech, or a Braille output device, which allows blind workers to type.
Adapt your recruitment process, including posting ads on platforms like Facebook
Once you have an office that can accommodate differently abled persons, it's time to recruit. You'll want to rethink your recruitment process. For example, job adverts should emphasize disability inclusion and highlight benefits that apply to differently abled persons. An effective job description is also essential and should cover core responsibilities, requirements, and rewards. Keep in mind that recruiting steps like interviews may have to change as well. For example, instead of insisting on in-person interviews, you might accommodate remote interviews via video conference, ideal for people with mobility issues.
And don't discount the value of effective recruitment marketing. Besides popular work-related platforms like LinkedIn, this should include having a presence on your social media channels, like Instagram and Facebook. This calls for creating ads, and it's unnecessary to pay for a graphic designer or social media manager—you can design a Facebook ad yourself, for instance. When you use an online tool to customize a Facebook ad, you're able to craft your recruiting message specifically for the differently abled, as well as use your own logo, fonts, and color schemes using editable templates.
Offer incentives that will entice differently abled individuals
When you employ people, you don't just give them a salary. You likely also offer benefits, such as health insurance or retirement planning support. As you pivot to embrace a differently abled workforce, consider what unique benefits you might offer to draw them in. For example, employee health and wellness programs can be a big boon. Snack Nation provides a long list of possible wellness program ideas, including nutritional cooking courses, meditation or yoga classes, and weekly "Wellness Wednesday" activities. These perks benefit not only differently abled workers but all employees.
Reinforce a culture of inclusivity at every level
You can't just hire differently abled workers and then say you have an inclusive workplace. You need to improve inclusivity at every level. For instance, you might provide sensitivity training to your other employees. This is an opportunity for them to learn how to interact with their new colleague in a way that encourages and doesn't offend them. Your company should also show a commitment to inclusivity. You can do this via your external activities, such as supporting certain charitable causes that promote diversity and inclusion of differently abled persons.
Invest in the technology differently abled workers need to thrive
Once you bring a differently abled worker on board, find out what tools they need to succeed. They may need assistive technologies to ensure they can do their jobs well. Examples include ZoomText and Magic, which are screen-magnifying software for persons with visual disabilities. Ava is a great app for the hearing impaired, transcribing speech to written text. Dragon Naturally Speaking is a speech recognition software that can help those with physical impairments who struggle to type. Note that you may write off these tech investments on your taxes.
Bringing differently abled people into your business can have many benefits, from encouraging a more inclusive environment to improving teamwork. That said, take some steps to attract these individuals. The above guide provides some pointers.
Whispers of Hope empowers people who have cerebral palsy and learning disabilities, as well as their families and friends. Reach out today for more info! Contact Karen!